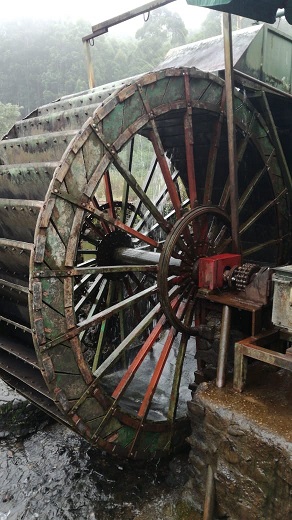 They replaced a failed Chinese generator with
our generator in order to bring power to a farm in South Africa.
Said they are 100% satisfied.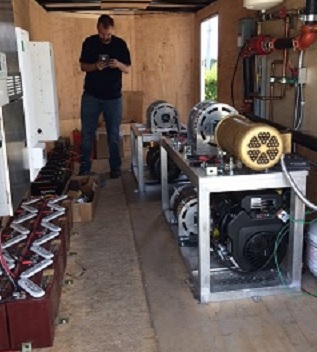 Paralleled 600 VDC Charge Controllers with batteries and 8 kW Inverter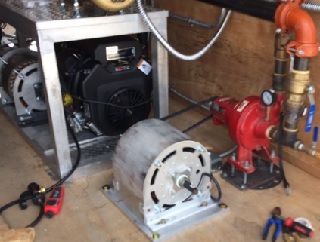 Water Turbine Test - Power fed back to batteries which drives the
inverter
that powers the test.
Propane Engine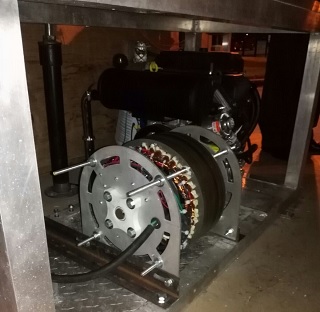 3

0 kW Generator connected to engine